According to geotagged Twitter data gathered by CookOut News, the people of Michigan are more likely to label their grilling gatherings as "barbecues," and not as "cookouts." The term "cookout" is mostly common in some eastern, southeastern and northwestern states, whereas the more-popular term "barbecue" is used everywhere else.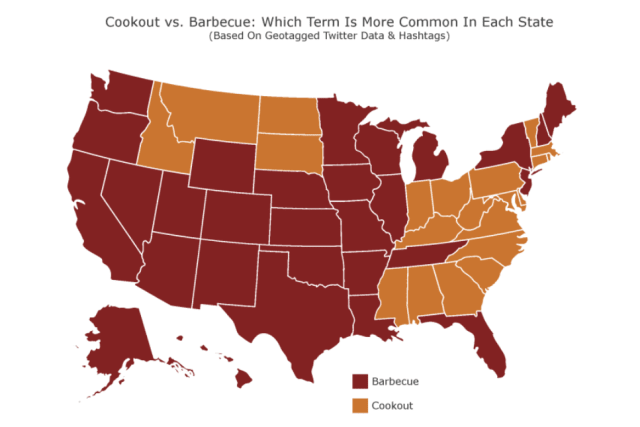 No matter what you call it, it's fair to say that no barbecue is complete without cool, tasty beverages. Alcohol is not the only suitable choice, of course, but an ice cold beer often goes hand-in-hand with outdoor summer gatherings.
And while Michigan is becoming well-known for its craft beer scene and products, craft beers were not the most popular adult barbecue beverage in the state, according to the Twitter data.
CookOut News says it tracked tweets throughout the entire month of May and used that data to determine the most popular alcoholic beverages at barbecues across the nation. Here's what they found.
Michigan's most popular BBQ beer
According to the data, the most popular grill-side "adult beverage" in Michigan is the domestic Miller Lite beer. Michiganders are joined by Wisconsin, Minnesota and Ohio in their choice.
A majority of states appeared to favor Bud Light beer, while some clusters favored Budweiser, Coors Light, and a few states preferred Busch Light.
There were a few states, however, that opted for a healthier alcoholic drink: Washington state, Oregon, Nevada, Hawaii, Vermont, New Jersey, Maryland and Delaware were all about the White Claw hard seltzers.
States that have the most barbecues
Michigan was, to our surprise, not one of the top states for barbecues in the U.S., according to the Twitter data.
The 10 states where barbecues are allegedly more popular are: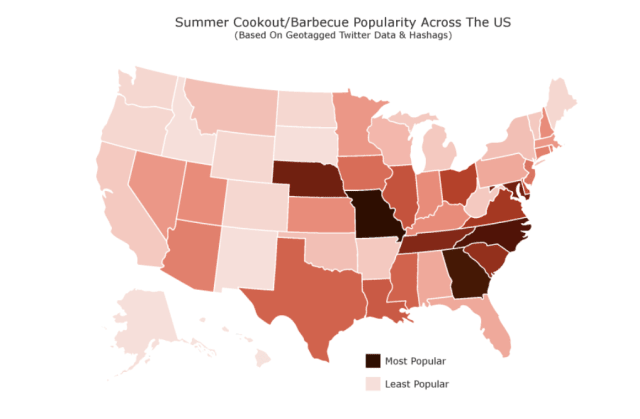 For many of us on the data team, our summer season includes lots of outdoor gatherings that almost always feature a grill. Perhaps that's just us? Or, perhaps the data doesn't accurately reflect Michiganders' desires, since the information was only collected during the month of May? Who's to say.
What do you think about the data shared today? Feel free to shoot us an email and share your thoughts!
---
💻 Our digits
Thanks for reading yet another Data Drop Newsletter!
Do you have a topic idea, dataset, question or comment for us? Send us an email and we'll add it to our list!
- Cassidy Johncox, ClickOnDetroit data team
We have tons of other Newsletters you should check out! Browse all of our offerings right here.
---
Previously: